Your business website must not be restricted to a static page that provides only information about your business, it must be converted into a marketing tool that builds customer trust, promote and empower customers to take actions - it can be increasing leads and customers amount or facilitating online transactions, the most important is to answer the business goals.
These are the main goals of a business website to realize its full potential as your front-line marketer in the modern world.
1. Building Customer Trust
Users expect your businesses to establish your credibility and integrity - as a business entity, you will most likely lose a potential customer if you have no website. Why? Because going online to get for information about your business has become a standard operating procedure among consumers before buying a product or availing a service.
Build customer trust primarily - by increasing your online presence. Considering the global nature of the web, getting visible amidst the traffic is a top priority.
Your website should capitalize on various SEO strategies - (e.g. use a high density of keywords and Meta keywords, optimizing alt attributes, etc.) to boost your website's visibility in organic search results. You must be in the top rank of the search results because the majority of customers only normally focus and select only within the first page of their search results in looking for something.
2. A website must be an authority on your field
This involves creating important and useful content like photos, videos, blog posts, ebooks and guides concerning or related to your product or service to create the impression that you are an expert or an authority in that specific field. By having all the answers to potential queries or questions of prospective customers, your website can successfully generate new leads online.
Digital agencies can help you achieve the website business goals by transforming your site into a dynamic marketing channel that can create customer trust
3. The website must be reputable
As its name implies, this involves managing your online reputation or character.
Maintain a good reputation - you must regularly monitor online reviews and mentions of your company and create positive reviews and feedbacks of your product or business to help you maintain a good reputation for potential customers.
Transform crisis's to good result - you must be capable of managing a reputation crisis by focusing on a positive image and communication that show that your company cares and addresses customer needs/concerns.
Prevent negative public perception - that could otherwise cause customers to stop buying or lose interest in your company
Be visible in the online world to attract and generate customer leads and improve customer engagement and interaction to generate sales and improve revenues
4. Be presented in all available platforms
The more you are visible to people in the cross-marketing platform, the more visible and credible your website.
Build a strategy - create business goals you want to achieve with social media and build a plan of how to do it
Present your added values - make sure that website business goals are answered by a designed image post with a relevant text that will explain to your potential customers why you are needed for them.
Promoting and empowering customers to take action. Just seeing information about your business will not make money. The main goal of your website is to promote your potential customers to take action by making an inquiry or contacting your business or making a purchase.
5. A website must be strategically designed
Your website must be properly designed - to encourage customers to take action by placing action buttons or links (e.g. sign-up, register, submit form, shop, inquire) in every opportunity.
Grab attention - these calls to action are strategically placed to grab attention but not in pestering manner like pop-ups or sporadic banners that could be irritating to customers.
Make it friendly to the user - moreover, the design of said action buttons are as user friendly as possible. Complex and intrusive date requirements can dissuade to an average person.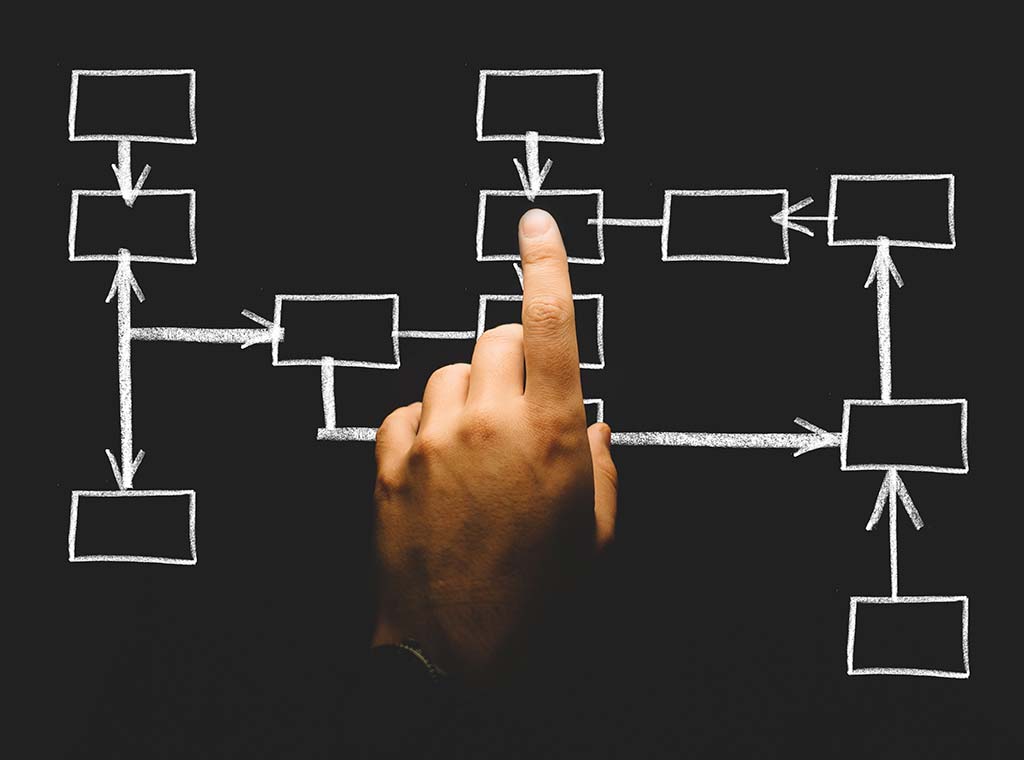 6. The website must be capable of Data Analytics
Your website must be capable of conducting data analytics so that you can check which elements on your website (e.g. pictures, information, buttons) do visitors prefer or click most.
Determine the strengths of your website - on which you can capitalize on as well as the weakness of your website which you may need to revise.
Understanding what customers want - once you've got the understanding of their needs, it can help you optimize it and eventually attain more conversions and income.
7. A website must have effective advertising link from other sites
You should place advertisement links on other websites that are affiliated or related to your business, product, or service that can connect their visitors to your business website. You can also bid for placement in sponsored links so that your ad will appear in the results of a search. In this manner, your website is ensured to be in the top rank of search results.
8. The website must facilitate influencer marketing
Your website must be capable of tapping influence marketing - which is the leading marketing strategy that concentrates on the use of trustworthy, reliable, and inspiring persons to reach out to their followers with whom they have clout.
Tap the services of influencers who have personal connections and relationships with their followers - influencers are more effective in getting customers to take action on the products or services that they endorse because they have inherent credibility and trust over their followers, the provide the personalized touch and provide engaging and content to a niche market that is the target of your website.
9. Serving as your online store or retailer
An online store that is capable of facilitating online business transactions - your website customarily operates as your central repository of information about your company, product, and related services.
Marketing channels information and content can be found by your customer. - however, it must be capable of handling online transactions whether for making purchases, accepting orders and payments, handling complaints, or executing customer service, among others, which culminates its objective as a marketing tool.
10. The website must facilitate Interaction
Apart from focusing on getting your business's message to your target audience, your website must have the capability of becoming truly an online store by facilitating user interaction by incorporating conversational user interfaces (e.g. chatboxes). Through this, website online stores can provide immediate answers and immediate assistance to customer's concerns or questions.
11. A website must be designed with Artificial Intelligence
Your website must employ artificial intelligence to personalize marketing to a specific customer. It must able to provide consumer data analysis that allows it to interpret customer behavior thereby anticipating customer preferences including what a customer is looking for or wants to buy. Through this, a website can be designed to automate what type of advertisement a particular audience would respond to.
Consumers prefer watching a video than reading an advertisement - they find videos as more engaging. Information is also easier to understand. Your website must include proper videos that will effectively reach out to customers.
Integrate ways that make your online store as if it has a salesperson - that conducts face-to-face conversations to facilitate a sale or customer service. Your website should provide content that can stimulate human senses in order to provide site visitors an experience of real-time interaction to foster stronger and warmer bonds with potential customers.
Conclusions:
If your company fails in achieving one or more of the aforementioned marketing goals of your website, then you should follow the steps above to have a sturdy online presence that will keep you ahead in the virtual world. Make sure you employ various digital strategies to effectively communicate business information to the specific target audience and incite a favorable response from potential customers.
You should follow or let your digital agency to follow the latest trends in the digital world in order to achieve the objectives of the business website as a principal marketing tool in the digital world.
Care to chat?
Message us on WhatsApp