Get your
quote now

Storytelling
Storytelling does day-to-day situations but conveys them in such a narrative and picturesque language that the audience can actually imagine themselves within the story and as a result listens well to the messages conveyed and assimilated.
WHY US?
Since we are connected to business goals and user experience goals, we know how to connect storytelling to help meet those goals. In addition, the fact that a user experience manager works with a storytelling manager makes your site or app tailored to tell the story successfully.
More reasons to choose us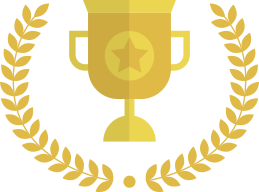 Need a quote for Storytelling?
Storytelling's value in UX field
The main value of storytelling is to tell a story and not display in the digital product a collection of boring letters. It actually helps users to read a post blog, case study page or any other page in a more pleasant and convertible way.
Use Storytelling to Describe the Problem You Solve
Users love stories when they easier remember factoids. So make a story to be real and memorable by writing a descriptive picture. Help the audience to understand the pain and the problem you come to solve. Most importantly, tell the real problem that you come to solve for your customers, it should be doing in a pleasant way, when needed in a professional way but mostly a story that customers will love to read.
Examples of storytelling
Spotify - Go Premium. Be happy. Try Premium free for 3 months. Only ₪19.90/month after.
Whirlpool - Whirlpool® products and appliances help you care for your family.
Maltesers - Me with all the love I have to offer.
Zillow - Reimagine home We'll help you find a place you'll love.
Huggies - FITS LIKE A HUGG™, FROM THE VERY BEGINNING.
Storytelling principles to improve your user experience
Storytelling assists us to trigger emotional - it helps us understand the idea better. The design will be looking much better if you use storytelling
A good story under UX design can help your users to find a purpose to their scrolling. An impressive story will always attract a result.
We tend to prepare stories intensely. Your users may not be able to recall your outcome at the top of their brain; they will remember a page that created its impact on their minds.
Storytelling articles you'd love